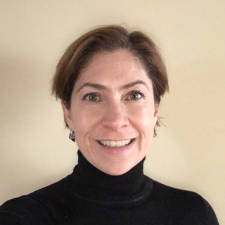 About me
I'm Julianne Wren
I am a Child and Adolescent Cognitive Behavioural Therapist and work with adolescents, young adults and families. In my work I strive to help my clients understand and cope with a range of experiences related to: anxiety, depression, relationships, transitions and other life stresses.
I use Cognitive Behavioural Therapy (CBT) and integrate this with other approaches, usually drawing on aspects of the unconscious, relationships and wider social contexts. I am registered with the British Association for Cognitive and Behavioural Psychotherapists (BABCP) and with the Health Care and Professionals Council (HCPC). I run two practices, one in Muswell Hill, North London and one in Hackney in East London. I am registered with the main insurance companies.
My goal as a therapist is to teach you skills, so that you are more equipped to effectively manage emotional distress and reduce problematic behaviours.  My special areas of interest and expertise include, but are not limited to, treating children and adolescents; parent interventions for parents of children with elevated anxiety and/or disruptive behaviours; social skills training; anxiety disorders across the lifespan; and eating disorders.
EXPERIENCE:
I have worked with children and young people in both in the United States and in the United Kingdom for over 20 years who have presented with a wide range of presenting difficulties.  I particularly like working with teenagers, students and young adults.  With this age group I tend to work with feelings of depression, anxiety and related difficulties like anxiety, depression, self-harm, relationships with parents, friendship difficulties, exam stress and learning related problems.
I approach therapy in a collaborative manner, using therapeutic interventions supported by research, and tailored to the unique needs and strengths of each client.   I have been specifically trained to work with children and adolescents with anxiety disorders and depression however I work across all age ranges.  Additionally, I have specialised in working within a child and adolescent eating disorder service and have received extensive training in this area.
Please contact me for more information, a telephone consultation or to schedule an initial appointment. If I am unable to take your call, please leave a message in my confidential voice mail box. You may also email me at info@londonchildcbt.co.uk.
Our feelings and behaviour are largely a product of our thoughts (cognitions). CBT aims to help us identify these thoughts and underlying beliefs and ultimately to alter the unhelpful ones through intervening by talking, thinking and changing behaviour patterns.

Anxiety and Depression
Often, when people are anxious or depressed, they are flooded with self-directed messages of inadequacy and doubt. CBT strives to help young people to reconsider their assumptions and helps them to see that if they change the way they view themselves and their environment, they can improve their condition. For example, it is not uncommon for kids with social phobias to believe that others don't like them or will laugh at them if they make mistakes. By getting the young people to see that thinking these things doesn't necessarily make them true, it opens up the possibility that they may be well accepted into their peer group, giving them the confidence to attempt social situations that they may have previously avoided.

Life Transitions
Adjusting to change can be difficult, as even positive life transitions tend to cause some stress. Over the course of a lifetime, a person can expect to experience a significant amount of change.  For young people, moving from primary school to secondary school is a massive change that is often met with difficulty, as there is a change in school, structure and friendship groups.

Eating Disorders
Eating and food issues comprise a range of behaviours, such as overeating or undereating, that may or may not meet diagnostic criteria for an eating disorder. A diagnosable eating disorder occurs when one's relationship to food spirals out of control and may result in bulimia, binge eating disorder or anorexia. Eating issues generally occur because people develop complicated relationships with food or their bodies that might result in compulsive exercising and overeating or undereating, rather than allowing appetite and hunger to dictate eating cycles.

Parenting Support
Parenting, though rewarding, may still be one of the most difficult and time-consuming aspects of a person's life. In addition to tending to their child's daily needs, parents are also generally responsible for helping each of their children develop life skills, social skills, and appropriate behaviours, while accounting for the unique personality of each child. Parents who become overwhelmed may find the support of a mental health professional to be helpful, particularly when faced with a difficult situation or behavioural concern.